2017 | explainer | 5'19" | HD | 1:1,77 | color
Taking the train in 2030 - how is it going to be? »Weichenstellung 2030« is a visualisation of possible future developements based on research by the German railway labour union EVG and the Hans-Böckler Foundation. TIME PRINTS Film&Media produced the clip for the EVG union convention.
monströös
was responsible for designing and animating the picture.
Wie sieht Zugfahren im Jahr 2030 aus? »Weichenstellung 2030« visualisiert Zukunftsszenarien aus einem Forschungsprojekt der Eisenbahngewerkschaft 
EVG
 in Zusammenarbeit mit der Hans-Böckler-Stiftung.
TIME PRINTS Film&Media
produzierte den Film für den Gewerkschaftstag der EVG.
monströös
wurde für die bildliche Umsetzung beauftragt.
CREW & TECHNIQUE
technique:
2D digital animation
direction, animation:
Rike Rothe
compositing, additional animation:
Mareike Graf
production:
TIME PRINTS Film&Media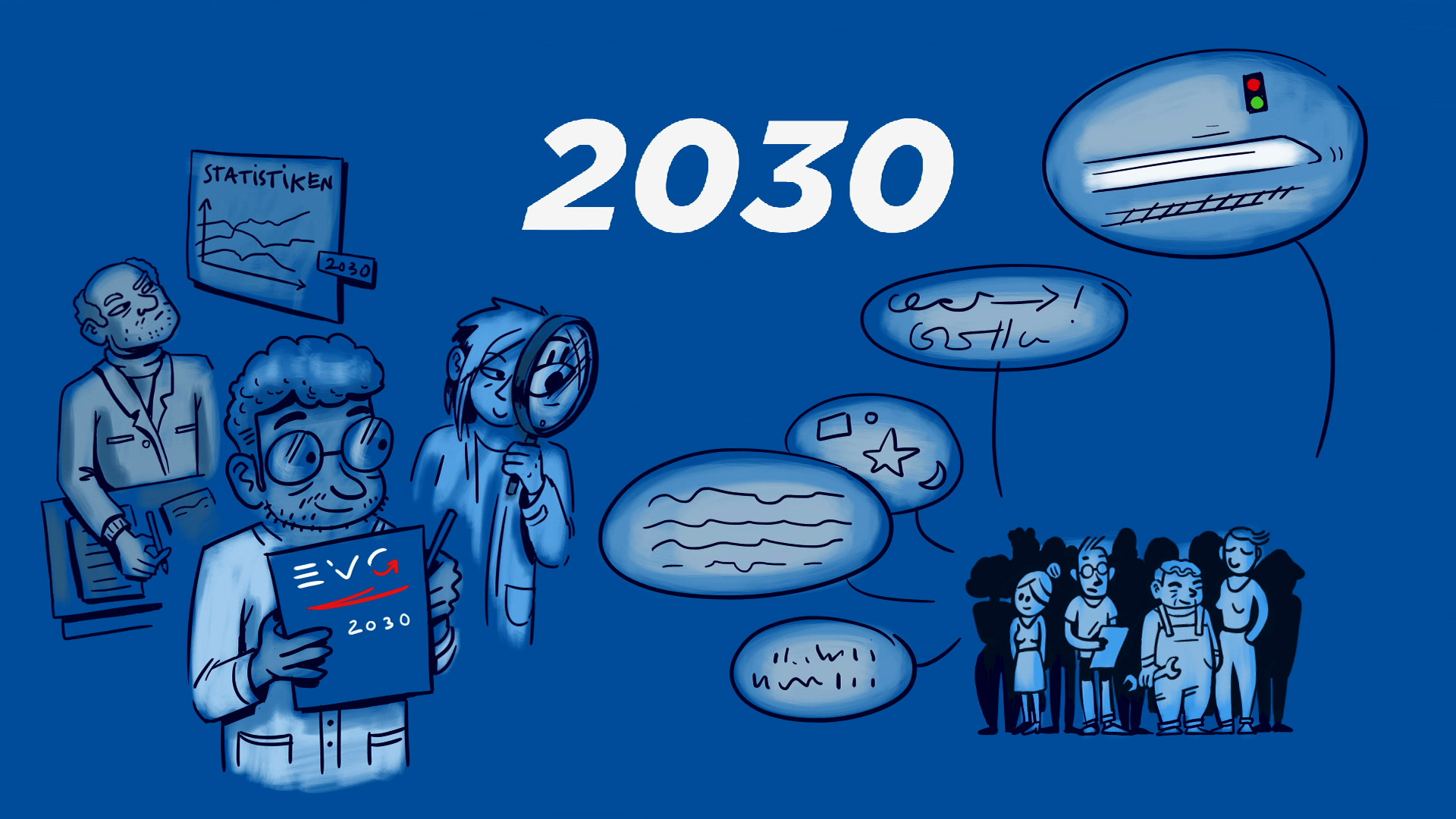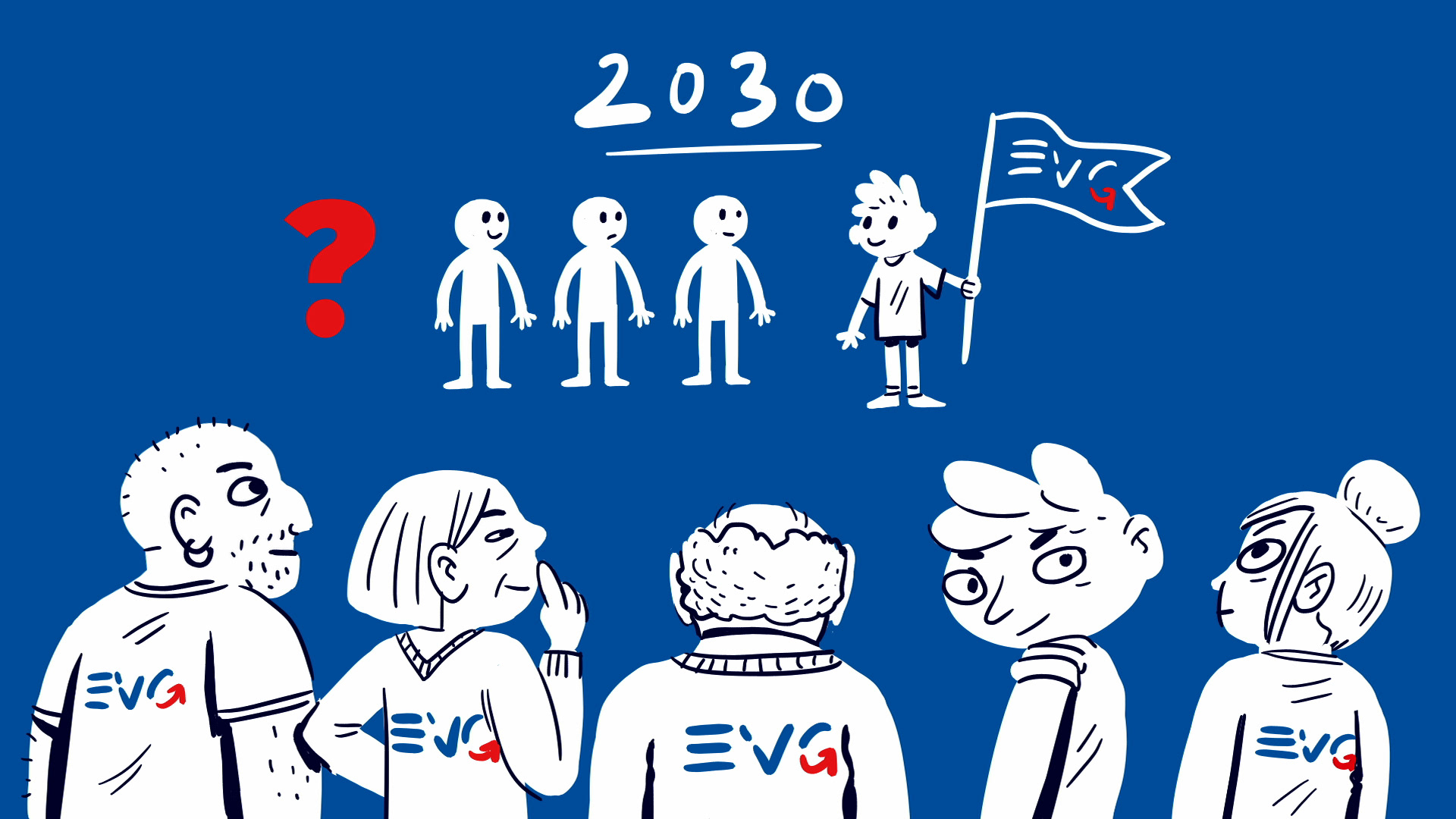 We also were asked to create some Illustrations to support the presentation »Weichenstellung 2030« on screen.
Wir wurden außerdem gefragt, einige Illustrationen anzufertigen, die auf der Präsentation zu dem Thema »Weichenstellung 2030« projiziert wurden.